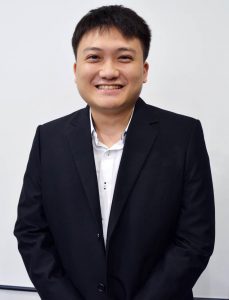 Dear students,
Thank you for visiting my economics tuition website.
The core business of education is about teaching and learning. My passion for economics has led to the founding of JC Economics Tuition Centre.
The demands from the GCE 'A' level examination is constantly being revised. The economics syllabus now aims to not only equip students with the knowledge of economic concepts, but also to apply these concepts into real-life situations and to come up with logical decision-making. Memorising of content will not bring your answers to a higher level. You need to be equipped with the skills to structure your answers with clarity and to reconcile with conflicting perspectives.
Under my guidance, students will be able to develop these skills to tackle the GCE 'A' level economics examination. My lessons are always filled with personal anecdotes to link with economic concepts, making lessons interesting and easy to understand difficult concepts. Economics will be an enjoyable subject with JC Economics Tuition Centre. Many of my former students have excelled in their economics examinations and I am certain that you can also achieve your expectations under my coaching.
I look forward to meeting you in class. Wish you all the best in your future endeavours.
Warmest regards,
Anthony Fok
Dear students,
Welcome to JC Economics Tuition Centre. My name is Dr. Anthony Fok, and I am excited to have the opportunity to work with you and help you excel in economics.
Economics is a subject that many students find challenging, but with the right guidance and support, it can become an enjoyable and rewarding subject. At JC Economics Tuition Centre, we believe in delivering high-quality tuition that is tailored to the needs of each student. Our focus is on developing your understanding of the subject and building your confidence to tackle any question that comes your way.
My passion for economics has driven me to become a well-respected economics tutor in Singapore. With over 15 years of teaching experience, I have helped countless students achieve their academic goals and excel in their economics examinations. My teaching methodology is unique, with a focus on linking economics concepts to real-life situations, making it easier for students to understand and apply these concepts.
At JC Economics Tuition Centre, we offer a range of programmes and resources to suit your needs, from regular tuition classes to intensive revision programmes. Our small class sizes allow for more personalized attention, and we also provide access to extensive learning resources to help you keep up with your lessons.
I look forward to working with you and helping you achieve your goals in economics. Let's work together to unleash your full potential.
Best regards,
Dr. Anthony Fok
B. Econs, B. Acc (Hons), PGDE (NIE), M.Ed., FCollT (London), PhD